Update 5: The first videos are rolling in of the new X5 Camera in action. Check out this sweet video:
Update 4: It's finally here! The X5 and X5R cameras have launched, get your hands on one now!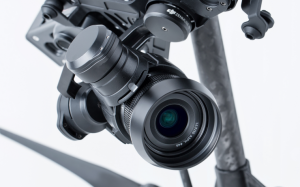 Sensor size – 17.3 x 13.0 mm (4:3 Aspect Ratio)
CMOS 16.0MP
ISO Range 100~25600
Optics – User Selectable (default DJI MFT 15mm F/1.7 ASPH)
Iris – F/1.7-F/16 (default DJI lens)
FOV – 72 degree (default DJI lens)
30mm (default DJI lens)
Distortion 0.40%
Focus Range 20cm-infinite (default DJI lens)
Af Support (default DJI lens)
Burst shooting Full pixels 7fps
Shutter Speed 8~1/8000 sec
Resolutions –
4096×2160(23.98p),
3840×2160(29.97/23.98p),
2704×1520(30/25P),
1920×1080(59.94/29.97p)
Encoders MPEG4/AVC/H.264
MP4/MOV (MP4/MOV/Cinema DNG (RAW) on X5R only)
Exposure P/S/A/M
Focus Mode AFS/AFF/MFT
Update 3: Someone in IT got ahead of themselves and posted an image of the Zenmuse X5 Camera on the DJI website (It has since been pulled). Also Specs below in bulleted list are also updated.

Update 2: The lens looks extremely similar to this Leica (Panasonic LUMIX G Leica DG Summilux 15mm f/1.7 ASPH. Lens).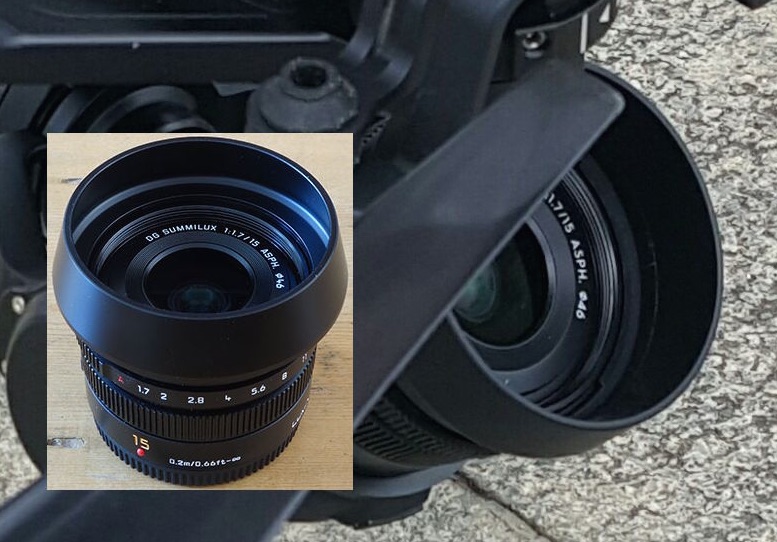 Update: Looks like we were thinking along the right lines. The event will announce the new camera available for the Inspire 1. Details are sparse but here's what we found:
Zenmuse X5 Camera
3-axis gimbal
Micro Four Thirds Lens
15mm (30mm in 35mm equivalent)
72 degree field-of-view
Aperture Range: f/1.7 to f/16
Three Aspherical Elements
Internal Focusing and Stepping AF Motor
Aperture Control
Focus Ring
it will not be able to zoom
it will have APP control (aperture control)
Flight time will be around 10 minutes with a TB47
It will be an upgrade for all your

inspire

1

owners.


Speculation:Probably 16 MP photo resolutionVideo formats: MOV/MP4 and AVCHD (not full RAW)Specs (similar systems now on the market)3840×2160 @ 24fps/25fps/30fps 4096×2160 @ 24fps 2880×2160 @ 24fps/25fps/30fps 1920×1920 @ 24fps/25fps/30fps 1920×1440 @ 24fps/25fps/30fps 1920×1080 @ 24fps/25fps/30fps/50fps/60fps 1280×720 @ 50fps/60fps/240fps 848×480 @ 25fps/30fps
Our best guess at the pricing at this point is in the $999-$1700 ($1350 has been thrown around) range as the Leica Lens itself costs $550 today. The benefits of a micro four thirds camera on the Inspire 1 are pretty significant. With the larger sensor much more detail can be captured. The improved optics of the lens itself will make the professionals and serious amateurs happy.
The following images got leaked: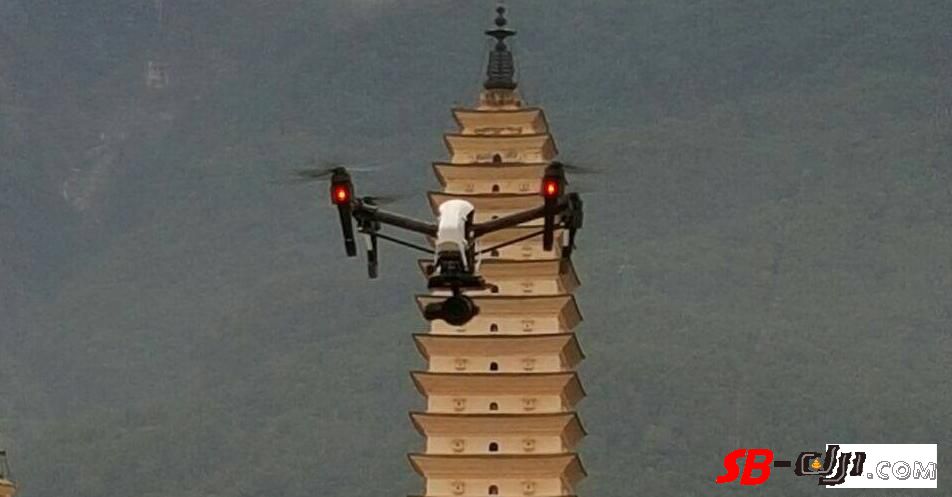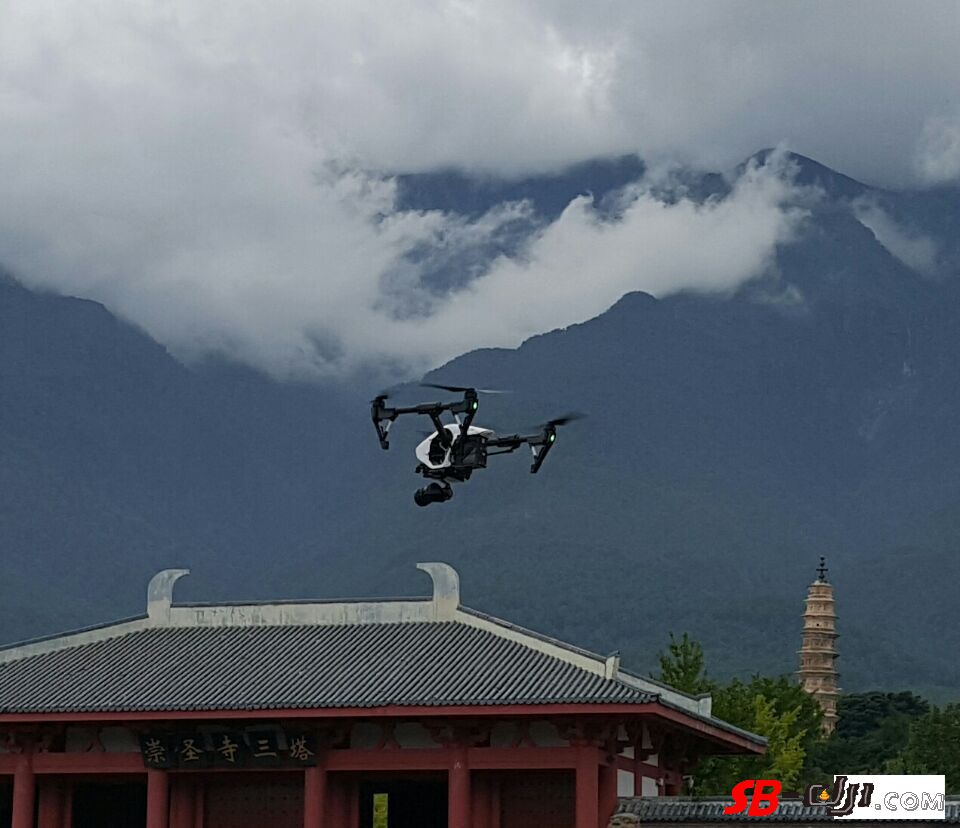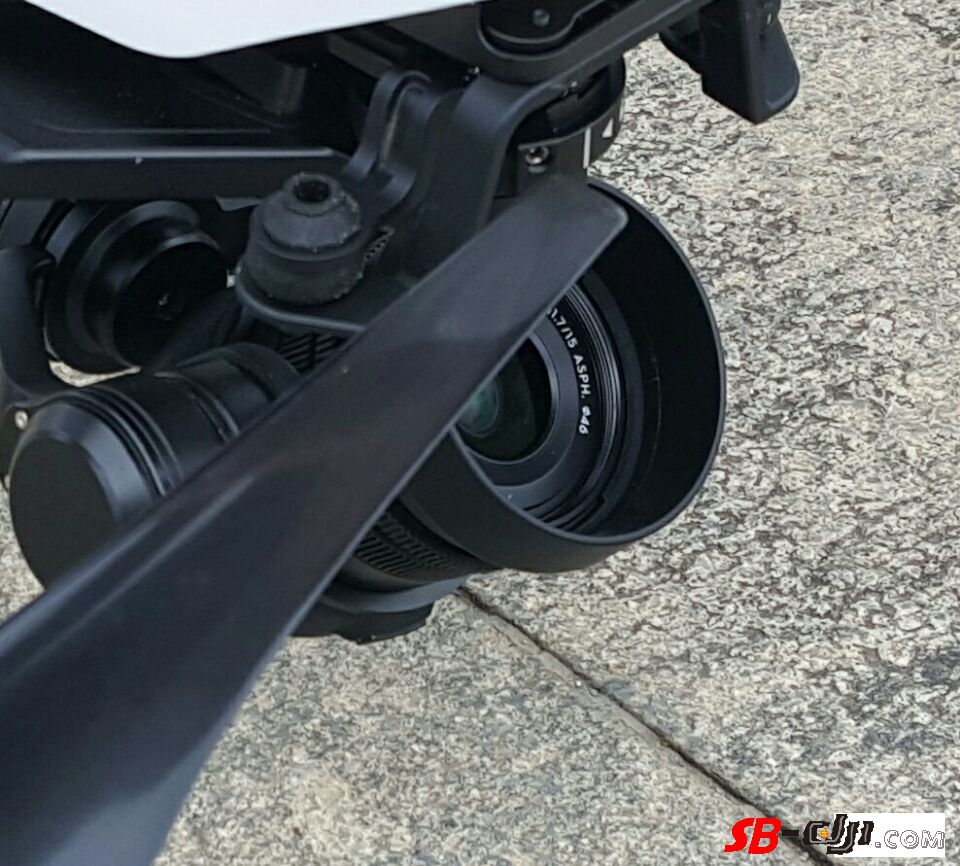 The Lens reads F:1.7 1:1,7/15 ASPH o46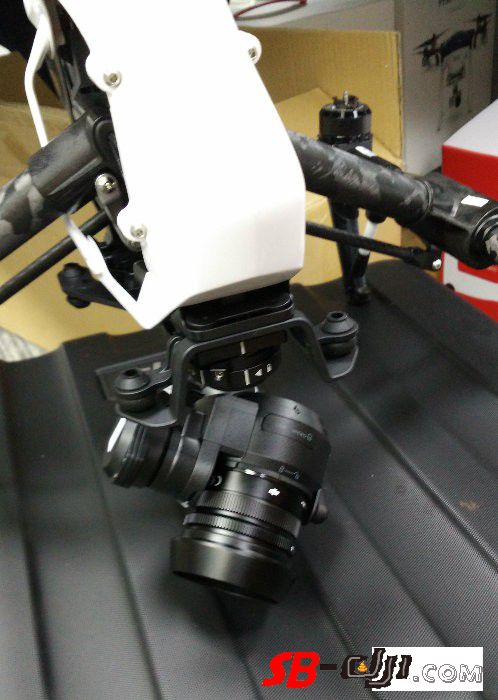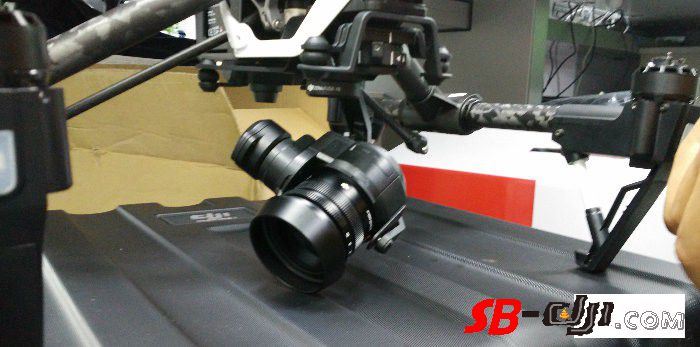 (Source:sb-dji.com)
DJI has updated its homepage with the above countdown timer giving a hint to a new release of some kind. The timer will run down to 0 at roughly 5pm PDT (8pm EDT) tomorrow September 10th.
Our take on this is that there will be an announcement of further camera attachments for the Inspire 1. Perhaps an upgraded camera so the Inspire 1 and the Phantom 3 Pro no longer share the same camera sensor. Maybe we will finally see the release of the Inspire 1 camera handheld gimbal. In any case stay tuned for more info.