The Mavic Pro from DJI has been out for a few months now. DJI frequently releases new accessories for the Mavic Pro. This page is updated when new accessories are available, so be sure to check back often. Now check out the newest accessories for the DJI Mavic Pro!
DJI Mavic Accessories
The newest items are at the top of the page. We've also included replacement items, so you can easily find items such as the Gimbal Cover. Just in case you lose or scratch yours, or you want to modify one.
Mavic ND Filters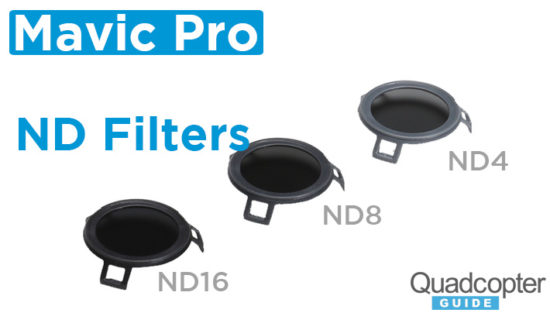 (Mavic Pro ND Filter Set)
ND or Neutral Density filters reduce the amount of light that enters the lens of the Mavic's camera. Why would you want this? In bright conditions, the Mavic will be forced to use super quick shutter speeds, which is the opposite of what you want. For smooth cinematic footage, you should normally double your framerate (fps) as your shutter speed. When the sun is out during the day this is impossible, therefore Video-, Foto- and Cinematographers rely on ND filters. They reduce each color the same amount so there aren't any adverse color shifts when filming with them. The filters snap onto the provided grooves on your Mavic's camera lens. Normally you have to purchase each filter separately, but DJI offers this affordable Mavic ND Filter Combo Set.
Mavic Remote Control Sunshade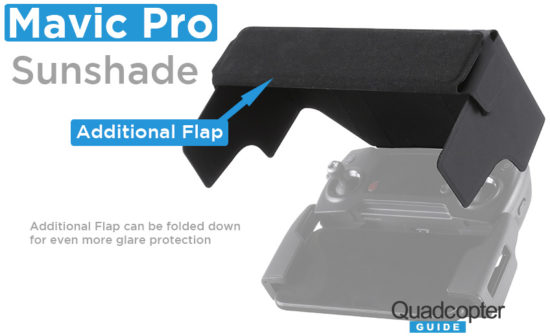 (Mavic Sunshade)
Ever fly your Mavic and wish you could actually see what was displayed on your smartphone? This Mavic Sunshade for your Remote Control is for you. It features a magnetic flap which allows you to either fold the flap up to allow greater visibility of the built-in LCD screen; or fold it down for even more glare reducing goodness. You slip the antennas of your Mavic remote control into the provided antenna tubes. Finally, an accessory which also sets up the antennas perfectly for you! More details on the Sunshade here.
Mavic Battery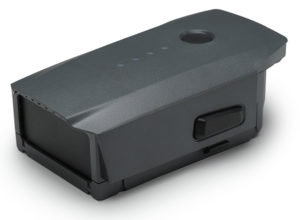 (Mavic Battery)
Additional batteries allow you to stay in the air longer. Don't let that perfect shot or sequence get ruined by running out of juice. Having at least 3-4 batteries allows for flexibility between filming and having to find place & time to charge. The official Mavic batteries can be found here.
Mavic Car Charger

(Mavic Car Charger)
Speaking of charging your Mavic's batteries while being on-the-go. The Mavic Car Charger allows you to charge the batteries and the remote control when you have a 12V socket available to you. Charging a battery takes around 55min for a full charge. Low-voltage protection ensures that your vehicle will be able to start if you charge many batteries while leaving the vehicle off. The charger also turns off if the temperature of your 12V port were to get too hot. It is compatible with normal 12V (12.3-16V) automobile style cigarette adapter ports, as well as 25V (25-30V) ports as found on Coaches and some RV's.
Mavic Charging Hub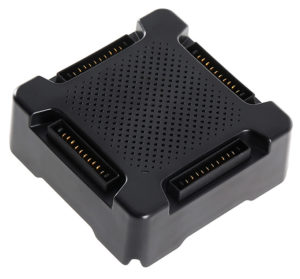 (Mavic Charging Hub)
To make the charging process even more streamlined you can hook up to four Mavic batteries to the Mavic Charging Hub and allow them to be charged one after the other. The Hub attaches to your normal Mavic AC Charger or the Mavic Car Charger. The Hub charges the battery with the most remaining capacity first, allowing you to get up in the air as quickly as possible. If you were to charge four empty Mavic batteries with the AC Charger it would take 5hr 10min or 4h with the Car Charger. If you need quicker charging, pick up an extra AC Charger.
Mavic Propellers
The same propellers that came with your Mavic when you first got it. Stick with the standard, well-balanced DJI propellers. Using aftermarket propellers even made of carbon fiber, does more damage than good. These are the ones to use.
Mavic Gimbal Cover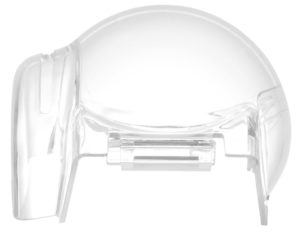 (Mavic Gimbal Cover)
The Mavic Gimbal Cover is the same one that you find being delivered with a brand new DJI Mavic Pro. In case you lost yours, want to modify one for better airflow to the Mavics cooling intake grab one here.