A new DJI Inspire 2 Black has been leaked! DJI is attending the Mobile World Congress in Barcelona. They left us with the image below teasing with a new Inspire 2 Black. The conference starts on the 27th (next week), stay tuned for updates on this rumored Inspire 2 Black and other products!

Inspire 2 Pro Black
One realistic possibility, based on the image above, is a new Inspire 2 Pro Black Edition. If we compare the Inspire 2 motor to the image above we see similarities.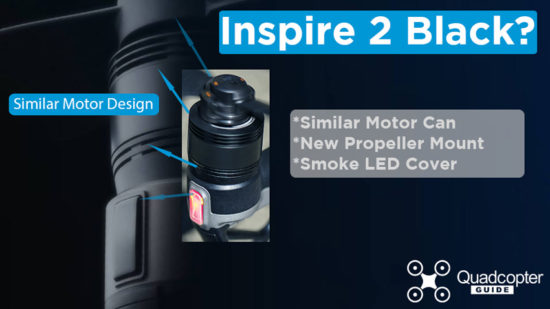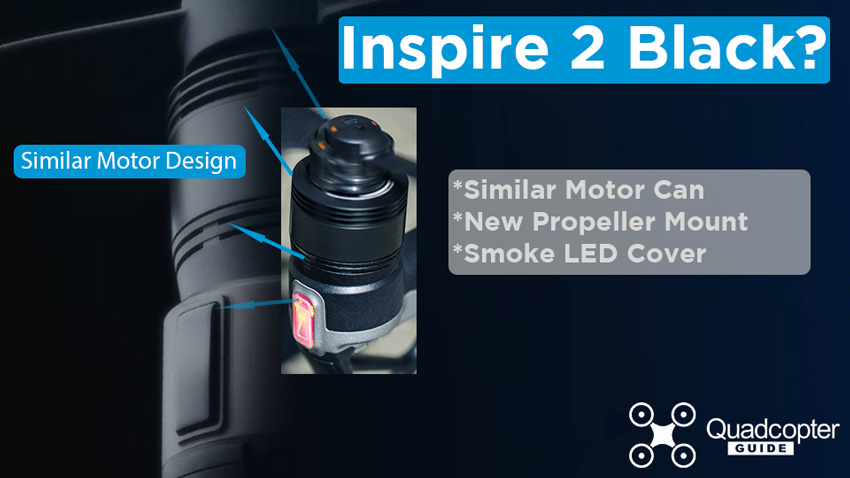 (Inspire 2 vs leaked image of rumored Inspire 2 Black)
Top and bottom motor cooling slots appear to be identical
Status Indicator LED appears to be the same size without the gray dual colored finish
Another Difference: The propeller doesn't seem to feature a quick-release connection as featured on the Inspire 2
The Inspire 1 Black was released 4 months after the X5 camera was announced. This timeframe could fit for an Inspire 2 Black release. One could argue that the area just below the LED appears to be different, but this could just be a difference of the angle that the photographs were taken.
A new Matrice Drone?
The change to the quick-release prop adapter is a larger difference and may be a reason that rumors of a new Matrice Platform could adopt the Inspire 2 style motors. The Matrice 100 features propellers similar to the ones in the leaked image. A new drone such as a new Matrice would be more exciting than just an Inspire 2 black but let's see what will be announced.
A complete FPV Racer?
DJI just posted a new video showcasing their FPV Racing technology "Snail", the Takyon ESC's and new racing propellers. Perhaps we will see a complete Drone being launched showcasing this new platform!
DJI - Introducing the Snail and Takyon Racing Series
Don't forget the Mobile World Congress starts next week, sign up to our newsletter below to not miss out on any news!