The DJI Osmo launched recently and here we will be taking a closer look at the Osmo and its X3 Camera. The Osmo is DJI's modified X3 Camera which is the camera used on the big brother of the Phantom 3, the Inspire 1. To learn more about the Osmo and the X3 Camera check out all the facts on our Osmo launch page. Update: Have a look at our own DJI Osmo Unboxing video:
DJI Osmo Unboxing (detailed) by QuadcopterGuide

Now to the contents and what you receive with your Osmo:
Storage Case
DJI Osmo with X3 Camera
Mobile Device Holder
Charger Power Cable
Storage Case Shoulder Strap
Intelligent Battery
Battery Charger
Lens Cap
UV Filter
Rosette Protection Cap
16gb microSD Card
Additionally you receive following manuals:

In the Box
Osmo Disclaimer and Safety Guidelines
Osmo Intelligent Battery Safety Guidelines
Osmo Quick Start Guide
A few more images of the Osmo. Note the microSD slot on the right side of the camera, and the Rosette Mount on the right side of the handle. The Rosette Mount is what is used to attach the Mobile Device Holder.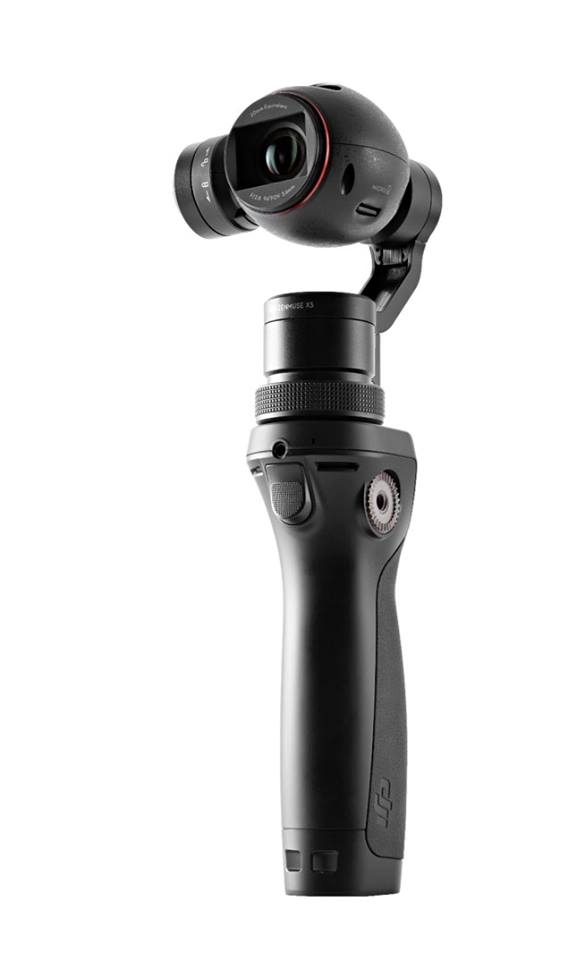 Here the collapsed mobile device holder is visible.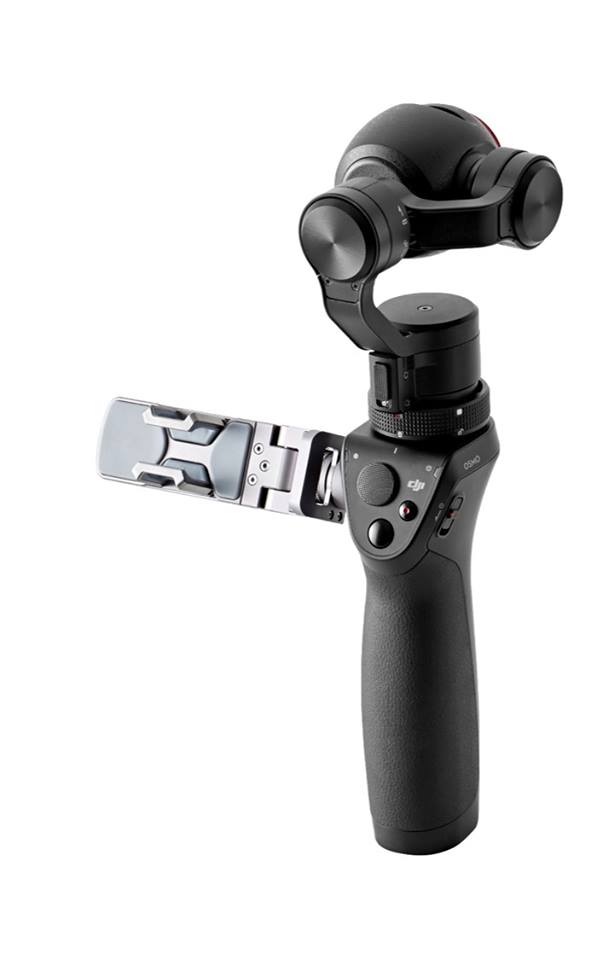 The X3 Camera on its own:
How the Osmo fits in your hand.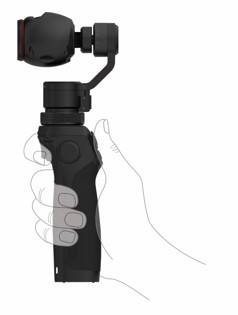 The DJI Osmo with an iPhone 6s plus in the mobile device holder.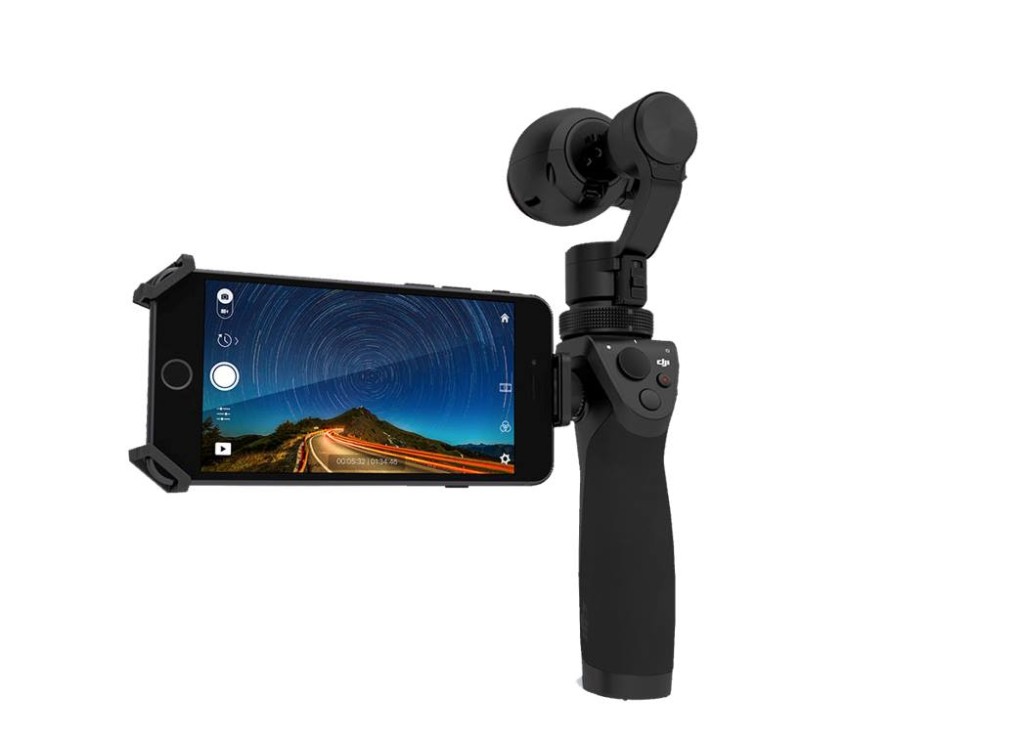 Accessories available at launch: