Update: The handheld gimbal has arrived. It is called the DJI Osmo. It is available as an all in one package or handle only for Inspire 1 Pilots. For all the details check it out on our DJI Osmo Page.
We knew DJI had a reason for allowing the 4K Camera to be unmountable from the Inspire 1's gimbal. Our initial thoughts however were that it was to future-proof the quadcopter and allow better newer cameras to be mounted on the existing 3 axis gimbal. Through CES 2015 we learned that DJI is building a new accessory in its secret labs in Shenzhen, China which will allow you to take the Sony sensor powered 4K camera from your Inspire 1 and mount it on a handheld "stick". It appears that you can mount a cellphone on the side in a mount built into the handheld stick to use as a viewfinder.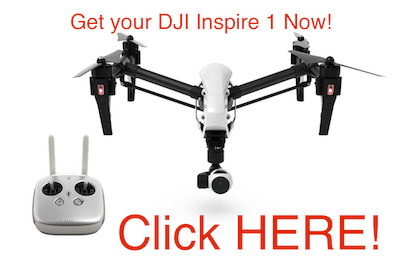 In the photos below (credit: Gizmodo) you can see that on this prototype an iPhone 6 was used in the Rosette mount to utilize an app to allow you to control the cameras settings such as ISO, whitebalance, exposure, etc. The grip will allow 2 separate types of modes, mode 1 will allow you to stay focused on a subject, and mode 2 will allow for super buttery smooth panning shots. The controls on the grip will allow you to take videos or stills with a push of a button. It also has an internal microphone as well as a 3.5mm microphone jack so you can use a lavalier mic or other external mics if you so choose. The whole thing is powered through a lipo battery inside the grip, since the Inspire 1's camera doesn't power itself it also draws juice from the supplied battery. Battery life is claimed to be about 70 minutes, which is more or less similar to a gopro shooting 4k. Since it's still a prototype pricing and availability is unknown, but check back in the future and we'll be sure to have all the details once they become available.
Items like this handheld camera and gimbal mount will make the Inspire 1 an even more versatile quadcopter than it already is.
User Lars posted this: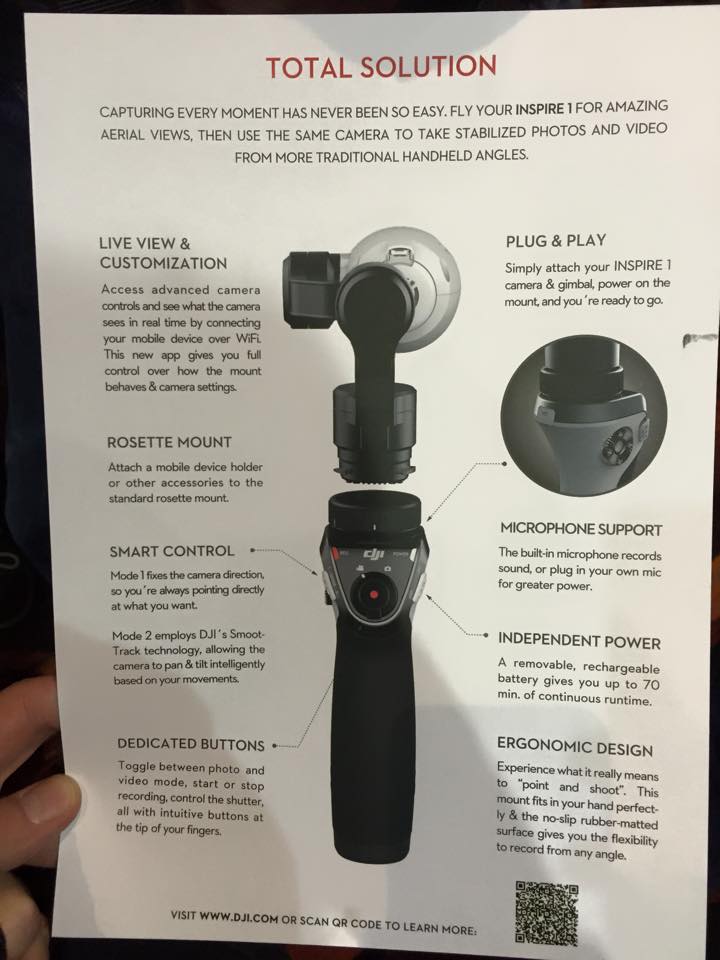 The Verge shot a video demoing the new mount:
DJI's new drone camera is also a super smooth handheld — CES 2015
Who else wants one? Let us know in the comments :)