DJI's next drone has just been leaked. Images of what look like the next DJI Mavic have been posted online. Initial analysis of the leaked images of this drone point towards either the Mavic Air 2 or a Mavic 3.
DJI Mavic Air 2 leaked! Or is it a Mavic 3?
Initial Rumors went straight to this newly leaked DJI drone being a Mavic Air 2. We're not 100% sold on that. Stay tuned to find out why. The existing DJI Mavic Air is just over 2 years old now. It has received criticism from many in the industry. Perhaps it's time to replace it for good. The design will see a drastic change from the current Mavic Air. One design which as worked very well is the design of the Mavic 2 Pro and Mavic 2 Zoom. In the leaked images of the yet to be released DJI Mavic Air 2 we see a design language that is very similar to the Mavic 2 line. We are very happy to see these changes.
DJI Drone Launch Imminent!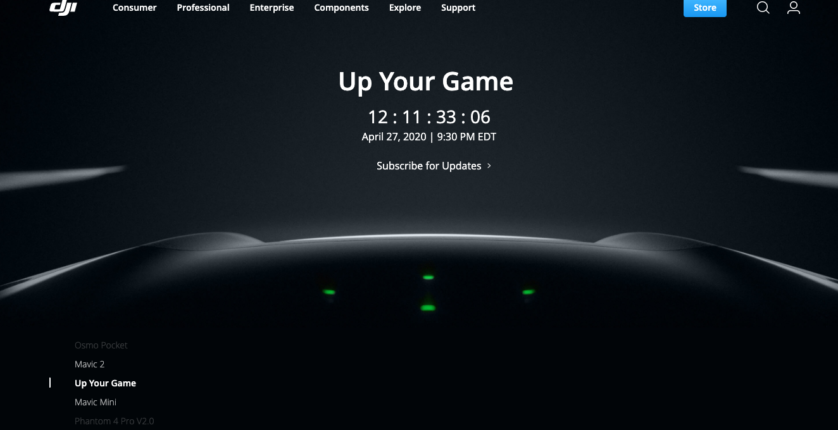 The leaked Mavic Air 2 / new DJI Mavic:
Check out our latest video on an in-depth analysis of the leaked Mavic Air 2 photos:
DJI Mavic Air 2 Confirmed - The latest Leaks [4K]
DJI Mavic Air 2 Rumors & Leaks! [4K]
Update 2: DJI MAVIC Air 2 Confirmed!
The official name of this new drone is the DJI Mavic Air 2!
We also have learned that the Mavic Air 2 will be powered by a 3S Li-Po battery with a capacity of 3500mAh. The USB connection on the new Mavic will be USB-C.
Update: Mavic Air 2 Remote goes into FCC testing: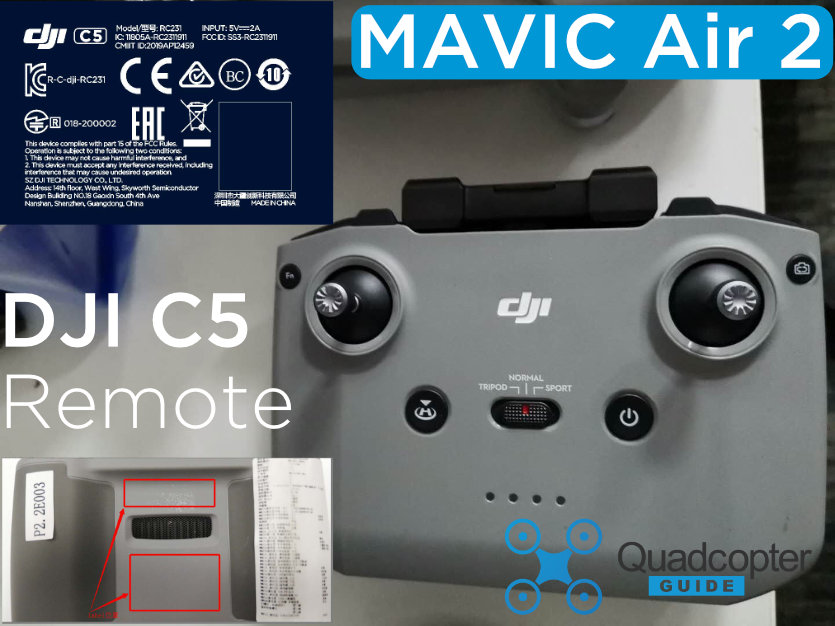 Another confirmation of a new DJI drone coming out soon! The Mavic Air 2's Remote Control C5 goes into FCC testing. The remote's FCC label can be seen in the filing photos above. As a comparison the Mavic Pro, Mavic Mini, style remote are all C2 remotes. This one being a new formfactor is labeled as the DJI C5 remote. It is specifically the model RC231.
It features a 2S 2500mah Lipo inside, so battery life will be very good!
Initial Mavic Air 2 Rumors
The initial rumors of this leaked Mavic were that this is the DJI Mavic Air 2. Other names up for grabs are the new DJI Mavic, DJI mavic 3, DJI Mavic 2 Air.. What name would you call it? Let us know below in the comments.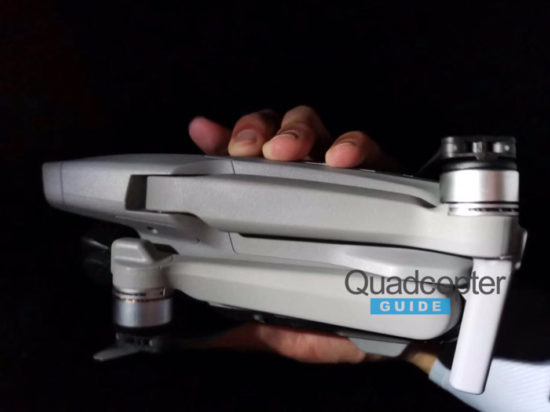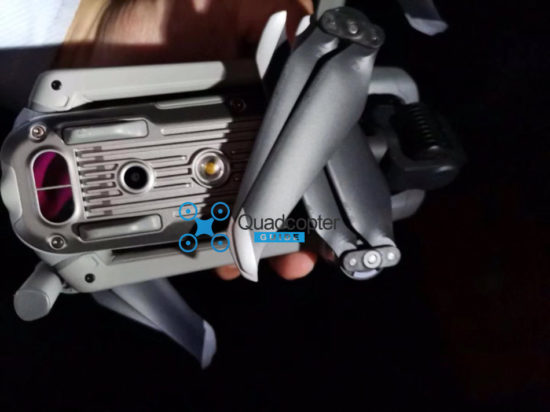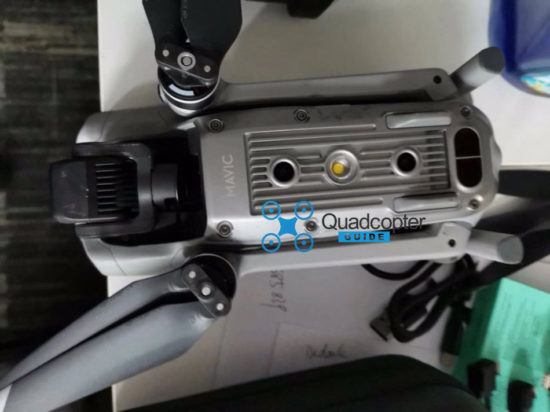 This story is currently unfolding. Please check back and follow us on YouTube for our in-depth analysis.
Specs
Stay tuned.
Please Support QuadcopterGuide
If you'd like to stay up to date with all the latest drone/gimbal news, rumors, and reviews, then follow us on YouTube, Twitter, Facebook, Instagram or sign up for our email newsletter.
Purchase your next drone directly from DJI or retailers like Amazon. By using our links, we will make a small commission, at no cost to you. Thank you for helping QuadcopterGuide grow!