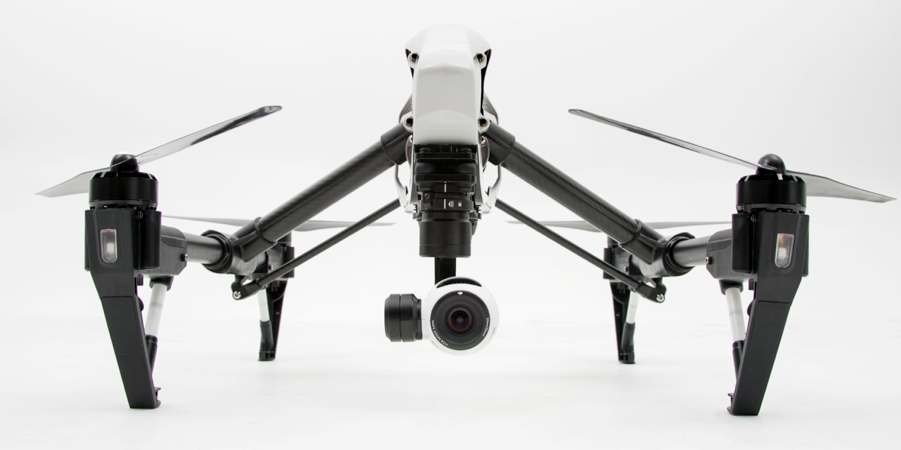 The Inspire 1 from DJI was finally officially announced on Nov 13th at a Press Event in San Francisco. Since then it's been delayed giving us a chance to read up on what kind of impressions the preview units made to the lucky few who had a chance to try them out.
The consensus is that it's improved in every way over the Phantom 2 except battery life. The Inspire 1 is the first quadcopter or drone that comes with a 4K Camera stock. It's also the first "consumer/prosumer" quadcopter that allows you to have 2 people fly and film together out of the box (If you purchase the Bundle with 2 Tx's)
Motherboard.Vice.com:
That being said, it's much better than the Phantom. The thing looks like an alien's head, and that's for a reason. It concentrates the weight a bit, which, along with some new algorithms and that downward facing camera, stabilizes it better. I have no doubt that a Phantom would have been blown away…
DPReview:
The Inspire 1's camera system, dubbed the X3, features a Sony EXMOR 1/2.3-inch type sensor with an f/2.8 20mm equivalent lens. The lens uses 9 elements in 9 groups, and contains an aspherical element, along with anti-distortion and UV filters. The X3 is capable of capturing 12MP JPEG and DNG Raw files and offers three capture modes including single shooting, burst shooting (3/5/7 fps options), and time lapse. Video capabilities include HD and UHD 4K (4096 x 2160) recording at 30 fps.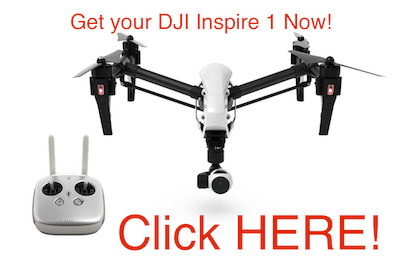 A few words about the App for the Inspire one from Gizmodo:
As with DJI's other UAVs, the Inspire 1 beams down a wireless video feed that you can monitor from a tablet (or phone if you want to squint). The app allows you to control lots of exposure settings as well as to control a number of of the camera's movements automatically. For example, one button allows you to snap the camera back to a starting position in case you get disoriented as to where you're pointing.
O