DJI is holding a Ronin SC Release Event on July 17th. We fully expect to get the newly redesigned, and more compact Ronin SC at this event. All the details below:
Ronin SC – DJI Challenge Accepted Event:
DJI Ronin SC - DJI Event July 17th DETAILS [4K]
Ronin SC Product Pre-Order Page
DJI Ronin SC confirmed!!
You heard it here first folks! The DJI Ronin SC is an official product!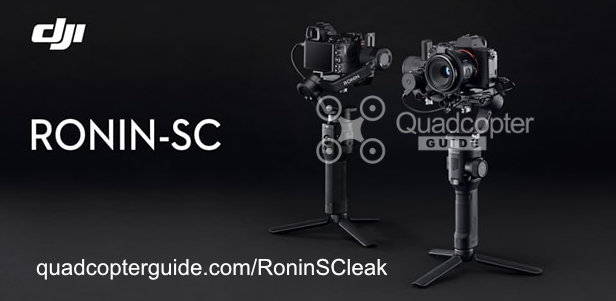 Features:
The Ronin SC is filled with features we are used to from the larger brother the Ronin S. Here are the features we are expecting:
Active Track 3.0 – compatible cameras will be able to track subjects as we are used to with our Osmo Pocket & drones!
2KG Payload
Force Mobile: Somatosensory control

It can mimic the motion of your smartphone, meaning that when you move your smartphone the gimbal will react the same way with your mirrorless or DSLR on the Ronin SC!

Focus Control
Motionlapse
selfie mode (vlog mode)
Axis locks for quick setup and balance
Sport mode for extra quick & dynamic responsiveness
Superior stabilization
Roll 360 capabilities
Third-Party accessories compatible
What we expect:
We expect to see the new Ronin SC which is a more modern and compact version of the Ronin S. DJI released the Ronin S Essential Package a few months ago, and filmmakers are happy to choose the lower-priced package of the full-size Ronin S.
The Ronin SC will be able to stabilize Full-Size Mirrorless and DSLR cameras. In the teaser video that DJI posted (also mentioned in the video above), you can see that the camera mounted is a Nikon Z6. Of course, the Nikon Z6 is a full-frame mirrorless camera.
This story is breaking so be sure to check back for updates.
Please Support QuadcopterGuide
If you'd like to stay up to date with all the latest drone/gimbal news, rumors, and reviews, then follow us on YouTube, Twitter, Facebook, Instagram or sign up for our email newsletter.
Purchase your next drone directly from DJI or retailers like Amazon. By using our links, we will make a small commission, at no cost to you. Thank you for helping QuadcopterGuide grow!