DJI appears to be following a Strategy similar to Apple, opening retail location where customers can browse, learn about and purchase the latest DJI products. The first flagship store was opened in Shenzhen on Dec. 21st 2015. The following flagship store will open in Seoul in March of 2016.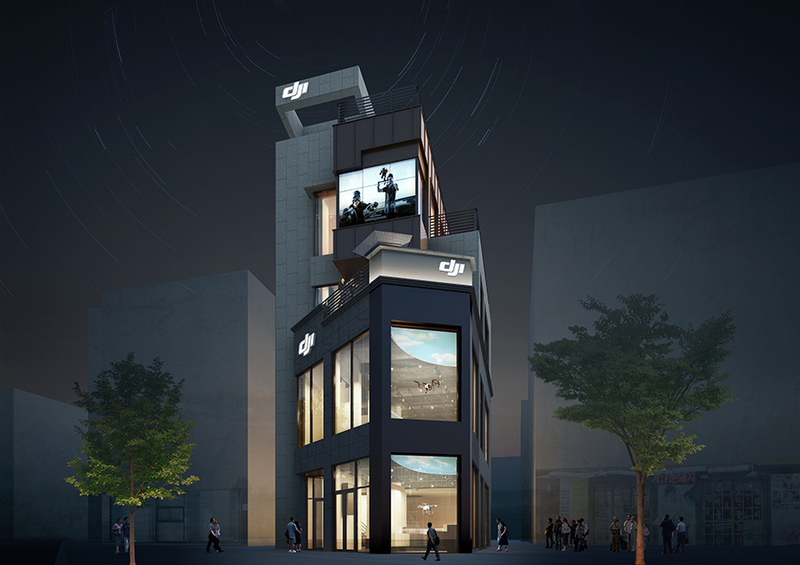 DJI, the world leader in unmanned aerial vehicle technology, said Thursday it will open a flagship store in Seoul's Hongdae district.
The five-story, 870-square-meter store will open in March 2016 and feature a full range of DJI's consumer products. The aim is for consumers to see, touch and learn firsthand about the company's latest aerial technologies. The store's interior was custom-designed to fit with both DJI's and the Hongdae district's vibe.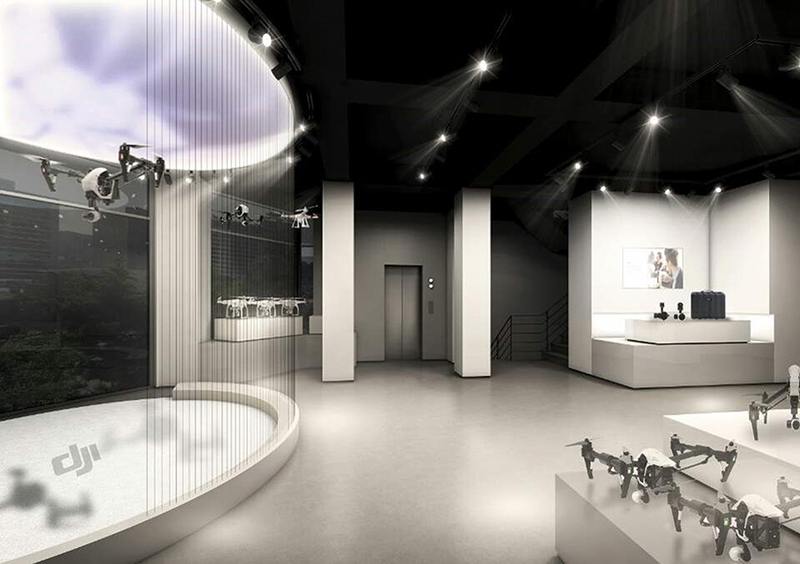 "Design is an important aspect of the DJI brand, from our product design to packaging, to our retail store concept," said Frank Wang, DJI Founder and CEO. "We chose this unique location in Hongdae for its vibrant cultural backdrop that combines urban arts, indie music and pop culture. DJI is also creating a cool new culture for aerial enthusiasts, allowing people to experience and see the world from a new perspective."
The Seoul store is DJI's second foray into retail after the December opening of its OCT Harbour shop near the company's headquarters in Shenzhen, China.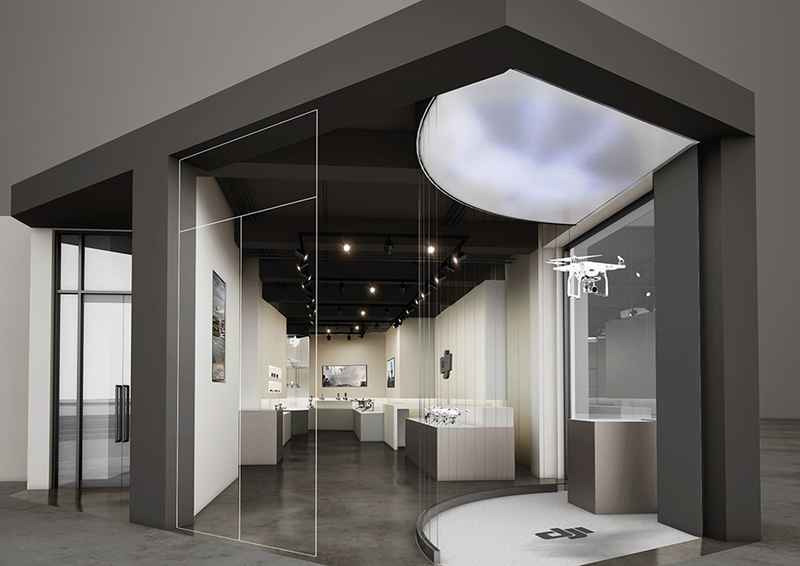 "DJI views Korea as a market with strong potential. We want to provide a truly unique experience for anyone who walks into our new store. Whether you are a professional looking for the latest aerial-imaging equipment, or curious and looking for your first drone, you'll get to experience our technology up close and in person," said DJI Country Manager Taehyun Moon.
Highlights of the flagship store will include:
1.Lounge Area: An immersive visual experience where visitors can sit back, relax and enjoy aerial footage and content from around the world.
2.Customer Experience Zone: DJI pilots will perform demos throughout the day and visitors can learn about the unique features of different products.
3.After-Sales Support: A dedicated team of customer-support staff will provide technical assistance, help with firmware updates and make reservations for drop-off repair.
On display and for sale will be DJI's Phantom 3 series, the Inspire 1 and Spreading Wings series, Matrice 100, Guidance, the Ronin handheld three-axis camera gimbal line, as well as the company's latest integrated stabilized 4K handheld camera, the Osmo.